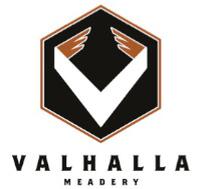 Valhalla Meadery
Located in the north side of bozeman, valhalla meadery offers a unique combination of locally crafted mead and Scandinavian-style cuisine.
At Valhalla meadery we specialize in creating a wide range of unique flavors and styles of mead. Our styles range from traditional sweet and dry meads to flavor combinations such as a beet and ginger mead, tea infused meads, and berry and hop infused session meads. We always strive to push our boundaries and create interesting new flavor combinations while staying true to the essence of mead that has prevailed for thousands of years.
Our delicious mead is complimented by an equally unique and varied selection of food that can be enjoyed in our tasting room. Drawing on Scandinavian influences we have crafted a menu including classics such as salmon chowder, smoked salmon melts, and swedish meatballs. We create all of our food in house; we pickle vegetables, smoke our salmon, and make our own rotating selections of ice cream and pastries.
Make this Notebook Trusted to load map: File -> Trust Notebook
Details
875 Bridger Dr. Suite B
Bozeman, MT, 59715
(406) 577 – 2383
Get me there!